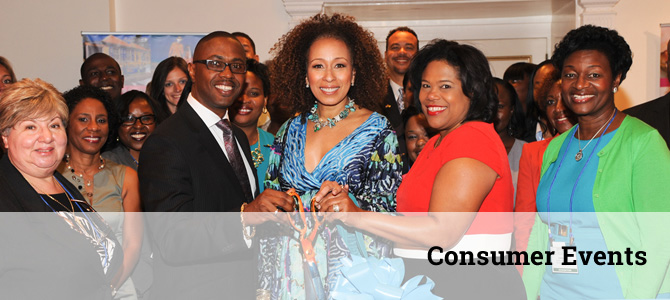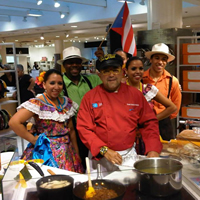 CARIBBEAN CELEBRITY CHEFS PROGRAM
June 3-10, 2017
New York City
OPEN TO THE PUBLIC
The Caribbean is well known for its incredible smorgasbord of culinary offerings influenced by our European, African, Indian and indigenous heritage.  During Caribbean Week this collection of mouth-watering gastronomic delights is available for sampling when renowned Caribbean chefs from world-class resorts and restaurants spice up the city with Caribbean flair and flavors.
The Caribbean Celebrity Chefs will demonstrate their mastery in preparing authentic Caribbean dishes at a variety of upscale and highly visible locations that support Caribbean Week and whose customers match the profile of potential Caribbean vacationers.
These dishes are available for sampling by discerning consumers at a variety of high end locales, the Caribbean Tourism Awards Luncheon and Rum and RhythmTM Benefit and Auction and elsewhere in the program.
The Celebrity Chefs schedule will be posted soon.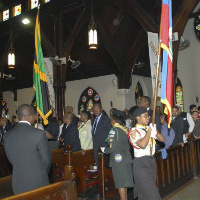 CHURCH SERVICE
Sunday June 4, 2017;  10:00 am – 12 noon
St. Gabriel's Episcopal Church,
331 Hawthorne Street, Brooklyn, NY
OPEN TO THE PUBLIC
Members of the Diaspora, the Caribbean Diplomatic corps and Caribbean tourism industry personnel are invited to join the Caribbean Tourism Organization to observe the 44th Caribbean Week in New York, give thanks for the Caribbean, and pray for continued growth and success of the industry.
Attendance is free but please fill in the form below: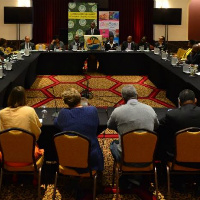 CARIBBEAN DIASPORA FORUM
THEME: Optimising the Economic Potential of Cultural and Heritage Tourism
Monday June 5, 2017; 6:30 pm – 9:00 pm; Speakers: TBA
Medgar Evers College, 1650 Bedford Avenue,
Brooklyn, NY 11225
Details TBA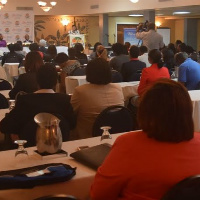 INDUSTRY WORKSHOP
THEME: TO THE COLLABORATORS GO THE SPOILS
Tuesday June 6, 2017; 9:00 am – 12:00 noon; Speakers: TBA
Crystal Ballroom, Wyndham New Yorker Hotel,
481 Eight Avenue, NY 10001
OPEN TO THE PUBLIC
Cost:  $125 Member | $175 Non-member
Innovation and collaboration are the keys to thriving businesses. In times of uncertainly and rapid technological advances, it is important that the tourism industry's supplier and retail professionals share ideas and work together to unlock the potential for exponential growth.  This session will provide information that highlights the results of greater collaboration between critical segments of the industry, changes the way the industry does business and help national tourist offices with limited budgets realize the advantages of operating in an environment where collaboration is at the heart of how they function.
Registration is open to the industry and public.
Registration details: http://www.caribbeanweek.com/registration/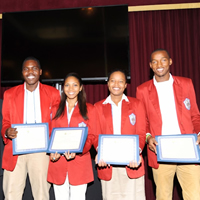 STUDENT COLLOQUIUM
"Students Taking Center Stage: A Forum for Rising Stars in Caribbean Tourism"
Wednesday June 7, 2017 – 5:30 pm – 8:30 pm
Grand Ballroom, Wyndham New Yorker, 481 Eight Avenue, NY 10001
OPEN TO THE PUBLIC
Cost: $99 for participating colleges;  Free to attendees (registration required)

Tourism Education is a critical element of tourism sustainability.   The aim of sustainable tourism is to ensure that development is a positive experience for residents, tourism companies and visitors.  At college and university campuses in the Caribbean and the United States, students are deeply interested in sustainable initiatives and want to be involved in their implementation.  The Students Colloquium was created by CTO interns, to encourage greater youth involvement in the activities for Caribbean Week.  Interns continue to be involved in the organization of this program, which challenges students studying at the tertiary level to research and present a sustainable tourism project that is practical and, if implemented, could provide a sustainable source of income and enhanced quality of life for Caribbean nationals.
There will be a selection process based on submitted presentation.  A maximum of five teams will be vying to capture the coveted title of 2017 Student Colloquium Championship.

These free-style presentations of the finalists promise to be as interesting for the students as they are for the audience.  They will be judged by a panel of sustainable tourism practitioners and the industry is invited to give the Colloquium its full support.
Past winners include:
2011 – New Haven University, New Haven, Connecticut
2012 – 2014 – Monroe College, Bronx, New York
2015 – TCI Community College, Turks and Caicos Islands
2016 – University of Technology (UTECH) Jamaica
The event is
Free
but registration is required.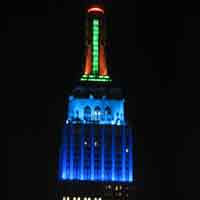 EMPIRE STATE BUILDING LIGHTING
Date: TBA
Empire State Building
350 Fifth Avenue | New York, NY 10118
In recognition of Caribbean Week in New York, the Empire State Building is lit, from top to bottom, in the following colors that represent the Caribbean:
ANTENA – Magenta
HALO – Rubine Red
TOP – Orange
FINS – Green
MIDDLE – Process Blue
BOTTOM – Purple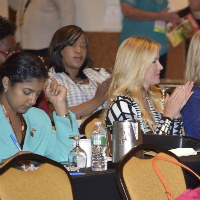 CARIBBEAN TOURISM MARKETING CONFERENCE
Theme: Marketing Caribbean Tourism in the New "Ab"Normal
Thursday June 8, 2017; 8:00 am – 12 noon
Crystal Ballroom, Wyndham New Yorker,
481 Eight Avenue, New York City 10001
OPEN TO THE PUBLIC
Breakfast and Lunch are included.
Government members $275
Non-Government (Allied, Affiliate) members $375
Non-Members $575
Registration details: http://www.caribbeanweek.com/registration/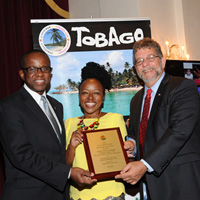 CARIBBEAN TOURISM INDUSTRY AWARDS LUNCHEON
Thursday, June 8, 2017 – 12:00 pm – 2:00 pm
"Honoring Industry Leaders and Top Caribbean Stories"
Grand Ballroom, Wyndham New Yorker
481 Eight Avenue, NY 10001
OPEN TO THE PUBLIC
Cost: $150
Anytime is a good time for the region to show its appreciation to industry professionals for their contribution to the development of our tourism product, but Caribbean Week takes on special meaning when the awards are presented in the major media and Caribbean tourism market, in the presence of peers and top Caribbean tourism officials and executives.
The Caribbean Tourism Awards Luncheon is the occasion at which the Caribbean Tourism Organization recognizes journalists and photographers who have published captivating and influential stories on the region; the allied members for their continued support of the work of the Organization; and other industry professionals who do excellent work in the spirit of industry legends – the late Marcia Vickery Wallace and Marcella Martinez.
RUM & RHYTHM™ BENEFIT
"The Ultimate Caribbean Epicurean Experience"
Friday, June 9, 2017: 6:30 pm – 11:00 pm
Capitale, 130 Bowery, NY 10013
OPEN TO THE PUBLIC
Rum and Rhythm Benefit and Auction, The Ultimate Caribbean Epicurean Experience scheduled for Friday, June 9 returns to the historic Capitale.
Patrons will be given a virtual journey throughout the Caribbean through skillful set design and lighting displays using the colors of the Caribbean, as they experience the culinary diversity, live entertainment and the spirits of CTO member countries.  The return to this venue is part of CTO's efforts to continue to maintain the panache of this high-energy event, a fund-raiser for the organization's scholarship programme, the CTO Foundation.   Capitale, a Roman classic 1895 landmark adorned with Corinthian columns, Venetian glass, marble mosaic floors and 65 foot ceilings was the former Bowery Savings Bank building, designed by the famous architect Simon White, whose portfolio includes Washington Square Arch, the New York Herald building, The Tiffany Building, the Boston Public Library and several branches of the New York Public Library.
Rum and Rhythm Benefit and Auction showcases the talent of top Caribbean Celebrity Chefs and features cocktails by popular mixologists.  Caribbean vacations and other interesting pieces or art are also available at the Auction, so come prepared to bid.
This memorable evening will be the highlight of the social calendar for Caribbean Week in New York.  Top Caribbean personalities and celebrities make special appearances.  All proceeds go scholarships and study grants offered by the CTO Scholarship Foundation, a 501(c)(3) charitable organization that provides financial assistance to Caribbean nationals to pursue studies in tourism, hospitality and languages.
Rum & Rhythm™ Benefit & Auction attracts a demographic with the means and propensity to travel to the Caribbean, for the real experience.
Tickets are available to members of the public at $125 each.
Public sector members as well as and Private sector rum companies, hotels, restaurants are invited to participate and showcase the talent of their chef or mixologist.
Participant Information and Commitment Form for Rum & Rhythm (PDF)
BUY RUM & RHYTHM TICKETS ONLINE.
CARIBBEAN ROCKS CONCERT
Powered By Tempo; Venue TBA
Saturday, June 10, 2017;  7:00pm
An event spotlighting the Caribbean's extraordinarily beautiful destinations and amazing culture, music and entertainment.