2017 Speakers – Caribbean Tourism Marketing Conference  
Michael Kraabel has a deep passion for travel, which is rooted in his love of cinematic storytelling and vintage travel books. At an early age, films featuring exotic adventures captivated his heart and mind. As a young creative director, he found the production aspects of filmmaking to be a source of curiosity and worked tirelessly to hone his craft as a photographer and filmmaker. Over the years, he explored film making as a means to challenge his creative philosophy and approach, combining his talents as a writer with his love for adventure.
Kraabel has worked with Fortune 500 brands such as Microsoft, Honeywell, Ecolab, Target, and Cargill, directing and producing films, photography, content, and campaigns in over a dozen countries. He has been fortunate to combine his appetite for travel and tourism with his talents as a creative leader having worked with the Pilot Guide's GlobeTrekker television series, Northwest Airlines, Delta Vacations, and Kauai Coffee Company. In his current role as Vice President, Creative + User Experience at Bolin Marketing, he has led the creative work for Discover Dominica Authority for several years, also creating and serving as the Executive Producer of the Dominica Film Challenge.
Kraabel believes in the power of moving pictures to tell emotional and visceral stories that connect with people on a deeper level than any other form of branding or advertising. His work is inspired by Pico Ayer's belief that "We travel, initially, to lose ourselves; and we travel, next, to find ourselves."

A lifelong hospitality executive, Scott Wiseman leverages a uniquely balanced background in sales, marketing, and operations for his responsibilities as President of Travel Impressions. In what is one of North America's largest and most prominent agent-only, high-end global tour operators, Wiseman's deeply ingrained emphasis on customer service – developed throughout decades in leadership roles in hospitality – is one that resonates strongly with the brand and its customers.
Wiseman's range of experience has spanned multiple decades and responsibilities. Past appointments have included executive positions at various luxury tour operators, his most recent role being President of Cox & Kings, The Americas. Prior to that, Wiseman served as President of luxury adventure safari provider Abercrombie & Kent USA. Under his stewardship, the company saw product development in over 80 countries, all while ensuring comfort through deep-rooted connections in every destination.
In the hotel arena, Wiseman dedicated many years to Accor Group's North America Business and Leisure division, spending half of his tenure as Vice President, Marketing for Mexico, Canada, and the United States under the acclaimed Sofitel, Novotel, and Ibis brands. Here, he developed a rare understanding of property, regional, and corporate operations, while establishing a foundation in hospitality sales and marketing, generating high returns on pricing, and managing multiple distribution channel strategies. Wiseman's medley of experience has made him a valuable board member for the United States Tour Operator Association (USTOA) as well as an in-demand public speaker on matters of the industry.

Tom Bacon is an airline industry consultant based in Denver, Colorado.  With 30 years experience in a variety of travel companies and business situations, he has a track record of dramatically improving profitability through innovative revenue strategies.
He has led successful restructuring initiatives at American Airlines, SABRE, American Eagle, Bombardier Flexjet, and, through bankruptcy, Frontier Airlines. His experience extends through a variety of airline industry sectors including travel agency distribution, regional airlines, fractional airlines, international airlines and domestic low cost carriers.
He is currently an independent consultant to airlines across the globe, helping airlines cope with the continuous change in markets, competition, and technology.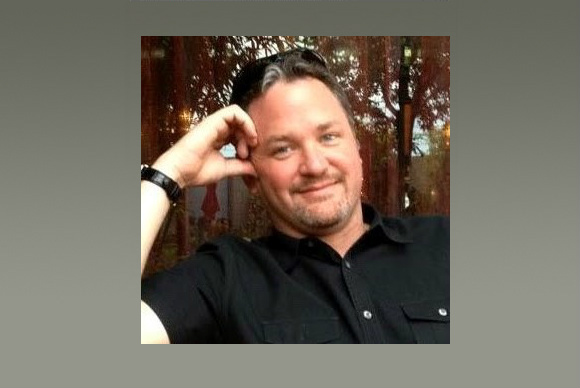 Before moving to the United States fifteen years ago, Claud owned and operated successful restaurants in England. He began his career in marketing after relocating to the United States where his first post was spent launching new products for Formica Corporation.
He joined SK+G's direct marketing division in 2010 where he introduced multi-channel segmentation loyalty programs across the country for clients such as: Wolfgang Puck, Esquire Magazine, and PBS. Recently, Claud headed the team developing the multi- channel marketing platform for Konica Minolta (EngageItXMedia) that was just released at this year's Graph Expo.
Sprouting from his experience early on in the restaurant business, Claud believes that all customers should be treated as individuals with personalized preferences and desires. His ability to translate big data into real life situations and human experiences makes him an exceptional strategist in today's multi-channel world and positioned him as a sought after speaker and industry expert at events including Print on Demand Institute, Graph Expo, Direct Marketing Association and National Association of Quick Printers.
Claud has also lent his expertise through participation in the Executive Leadership Summit Las Vegas.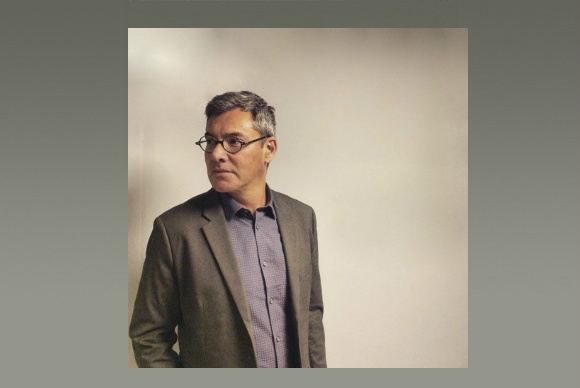 Marc Lindevelt
began his career at TBWA Hunt Lascaris where he spent ten years, the first three in Johannesburg as an Art Director, the rest at TBWA Hunt Lascaris Cape Town as Co-Executive Creative Director.
He has won awards at Cannes Lions, D&AD, Clio Awards, The One Show, The Art Directors Club of NY, The Loeries, Epica and Dubai Lynx Awards. Throughout his career, Marc has played key roles in the development of global marketing and branding campaigns for The Coca-Cola Company, Sony, Volkswagen, BMW and Levi's; all earning him opportunities to judge some of our industry's most esteemed award shows, including Cannes Lions, the Art Director's Club of New York, Clio Awards, the Loerie Awards, Campaign, Meribel Ad Festival,Miami and Austin Addy Awards.
Marc is currently Chief Creative Officer of SK+G in Las Vegas.
2017 Speakers – Tourism Industry Workshop  
Karen Kent, chief marketing officer, for the leisure brands within Flight Centre Travel Group, USA, takes an integrated, strategic approach to all she does. In her newest role, which she assumed January 2016, she is responsible for all of the creative, branding, marketing, advertising, digital, social media, store merchandising and partnership marketing across all leisure brands and platforms within the Flight Centre Travel Group, USA, spanning 6 brands, including both the iconic Liberty Travel and GOGO Vacations brands.
Previously Kent was senior vice president, strategic brand development and before that vice president of marketing services and corporate communications. Prior to the acquisition of LibGo Travel by FCTG in 2008, Kent was the director of multi-channel marketing, where she built the division from the ground up. In 2004, when she stepped into the newly-created role, Kent was the brainchild of a number of new marketing channels for both Liberty Travel and GOGO Worldwide Vacations. In 2008 Kent received a well-deserved promotion to vice president, marketing, of LibGo Travel and then took over the vice president of marketing services role with FCTG the following year, in 2009. In 2012 the addition of corporate communications became part of Kent's responsibilities and department.
Kent is most proud of the opportunity that enabled her to spearhead the total transformation of LibGo Travel's 50-plus year marketing strategy into FCTG's current business model. Kent graduated with a double major from the University of Michigan with a B.A. degree both in Communications and Psychology. She currently resides in Montvale, NJ with her husband and two children.

Eusi Skeete brings a wealth of knowledge and experience to the Tourism and Hospitality industry having served at various levels in the industry for the past twenty-one years. He currently serves as Vice Consul/Senior Business Development Manager with the Barbados Tourism Marketing Inc. (BTMI) working closely with the Director USA to develop and implement strategic initiatives to increase destination awareness, visitor arrivals and increased spend from US travelers. Since joining the BTA in 2004 initially on an internship, his energies have been directed to leveraging his knowledge and expertise to successfully identify new opportunities, forge strong partnerships and strategic alliances with key partners ultimately resulting in the development of new business and ensuring that Barbados is at the forefront amongst consumers in the USA market.
His love for the industry and its continued success is evident in the level of passion, creativity and focus that he dedicates to fulfilling his role with Barbados and volunteering his time to impart his knowledge through mentorship to students interested in pursuing careers in Tourism and Hospitality. His willingness to make a contribution to the industry is also evident in his continued engagement with and support of the Caribbean Tourism Organization on various initiatives including serving as the Chair of the Rum & Rhythm Benefit Committee. Eusi served in this capacity for the past five years and is a strong advocate for the funding of scholarships for Caribbean students to pursue higher education in Tourism, Hospitality and related disciplines.
Eusi embarked on his academic career in New York City and has attained degrees in Hospitality Management, Tourism and Travel Management as well as Global Affairs. He was college valedictorian, CTO Foundation award recipient and holds the distinction of being recognized by Travel Agent Magazine as "Top Supplier Sales Representative in the International Tourist Board category" in 2012 and 2014.
In the summer of 2002 Gai A. Spann realized her dream to live in Paris. During her four months stay her life was forever changed. Traveling abroad, visiting other countries, learning about different cultures, languages and cuisines ignited a passion for unique travel experiences. SPANNing the Globe Tours (STG Tours) is the realization of that passion.  Gai is dedicated to helping others travel the world and realize their dreams of traveling to places far and wide.
Gai is a certified travel agent with specialty certifications for South Africa, Egypt, Western Europe, Barbados, Mexico, St. Lucia, Destination Wedding & Honeymoon travel and was recently awarded Top 50 Travel Agent for the Jamaica Travel Specialist program. She also holds a Marketing Degree from the University of Pennsylvania's Wharton School of Economics and has over 20 years experience in Marketing, PR and Sales.

Carol Menzel is the Director of Product & Operations for JetBlue Vacations and is using her vast knowledge and experience in the industry to grow JetBlue Vacations business by leveraging her strategic destination and hotel relationships.
Carol is a strong contributor to brand strategy and leads commercial and operational functions for JetBlue Vacations. She is responsible in large part for our relationship with tourism ministries, hoteliers and travel associations in the regions we serve.
Carol has been with JetBlue Vacations for less than a year, but has been a stakeholder in the Caribbean market for many years with both The Mark Travel Corporation and Travelocity. Most recently, she served as Director of Leisure Sales for Playa Hotels and Resorts.
She is proud to represent the Orange and Blue both as JetBlue Crewmember and a Florida Gator where she graduated from the University of Florida with a BS in Advertising & Marketing.
Keynote – Students Colloquium
Randy Alleyne, president of Liberty Travel, came into the travel industry in January 2013 with a fresh perspective on the industry that has proven to be quite successful for the brands within Flight Centre Travel Group (FCTG), USA, which he has worked with. He joined FCTG as the VP of sales for GOGO Vacations and quickly rose the ranks just over a year later to be named president of the leading wholesale brand. Alleyne has been decisive in his decision making, and has become and strong and powerful voice in the industry.
In his previous role Alleyne strengthened the GOGO brand, accelerated the growth of GO Groups, championed the growth of Worldwide Traveler, and introduced GOGO Español, all of which positioned and the long-time wholesaler very well for future expansion and success. His external business expertise made his transition to taking over the iconic Liberty Travel brand virtually seamless. Alleyne has an impressive resume in retailing, having held senior leadership roles in Circuit City and Walmart.
While Alleyne was a new name to the travel industry when he joined the company four years ago, he brought with him an incredible depth of executive-level sales experience and a passion to embrace the hospitality world that have served him and brands within FCTG very well
Alleyne quickly applied his expertise to make positive impacts on the brand while immersing himself in all things travel. Alleyne had a proven record in sales growth initiatives and operational optimization of retail businesses when he came to GOGO. During his time at GOGO Alleyne achieved measurable market share growth, strengthened travel agent relationships, increased sales revenue and more. He has also had a focus on both talent acquisition and training, which have been extremely beneficial.
Alleyne's entrepreneurial style, coupled with his impeccable record in elevating organizations into top revenue-generators, were two of the standout characteristics that made him a natural fit for FCTG from the start. He brings tremendous knowledge and hands-on knowhow in retail merchandising, marketing, online services, multi-unit operations and customer experience platforms to the table. His strategic brand-building campaigns, in tandem with his best practice applications, have proven marked, measurable results for the companies that he has worked with.
Before joining FCTG Alleyne was an executive vice president, sales and strategy, with RSG Alliance, where he also sat on its board. Prior to that Alleyne held VP spots with well-known brands such as Cydcor, Banfield/PetSmart and Circuit City. He began his sales tenure with Walmart, where he was a regional sales manager.
Alleyne's strong work ethic and team spirit is attributed to his time in the US Army, where he served at the USAR Walter Reed Army Medical Center in Washington, D.C. for eight years.
Trade Show & Educational Forum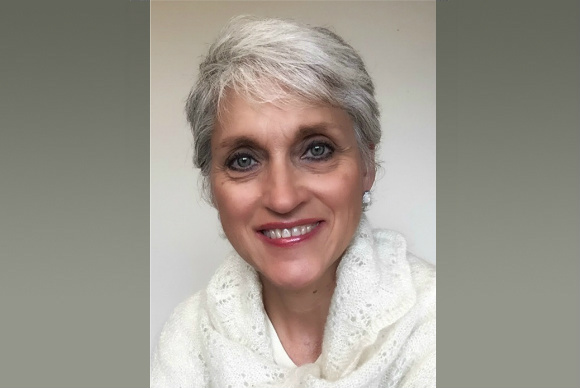 Loredana Costantino has been in the travel industry for over 37 years. Her experience started at Swissair and during her 27 year tenure, she maintained leadership positions in various disciplines including Training, Marketing and Sales.
Later she assumed the position of Director of Marketing & eCommerce at Air France KLM and then joined Delta Vacations in 2014 assuming her present role as Regional Sales Director. Loredana lives with her son on Long Island, studied the piano for 13 years and travels often to see family in Italy.