2017 Speakers and Chefs will be featured here.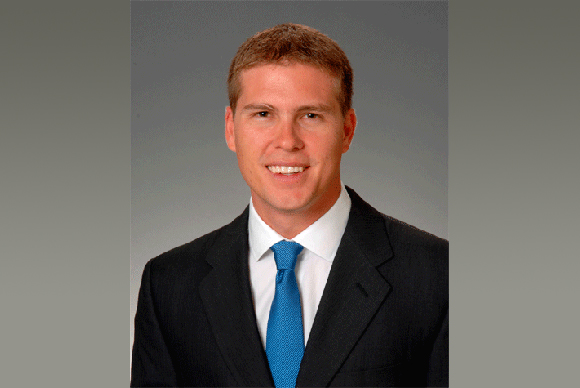 Adam Stewart is the dynamic CEO of the world-leading resort company, Sandals Resorts International and The ATL Group, Jamaica's longest-standing automotive, commercial and domestic appliance distributors and the largest private sector group in the Caribbean. He is also President of the Sandals Foundation, a 501 (c)(3) nonprofit organization which fulfills the promise of the Caribbean community through investment in sustainable projects in education, community and environment to help improve people's lives and preserve our natural surroundings.
In June 2013, Captain Jagmohan Singh was appointed Acting Chief Executive Officer of Caribbean Airlines.   He has performed as Training Officer for the pilots, Check Airman, Executive Manager Flight Operations and brings 34 years of industry experience to the airline.
Henry Harteveldt has been a travel industry analyst for more than 14 years, focusing extensively on the airline, lodging/hospitality and cruise sectors and has published more than 125 reports on a variety of topics, including traveler behaviors, loyalty marketing, eCommerce, mobile, product merchandising, and distribution. 
Heidi Clarke is the Director of Programs for the Sandals Foundation, a 501 (c) (3) which was created in 2009 to continue and expand upon the philanthropic work that Sandals Resorts International has undertaken for more than three decades.  The Sandals Foundation focuses on achieving the promise of the Caribbean in the three key areas of: Education, Environment and Community and is dedicated to playing a meaningful role in the lives of communities where Sandals operates across the Caribbean.
Jody Diamond is President of Diamond Public Relations, a cutting-edge boutique public relations and social media firm that caters to a dynamic portfolio of clients exclusively in the travel and tourism industry.
Susan Black is an accomplished marketing and eCommerce executive, who has a distinguished career successfully launching businesses and reinvigorating established brands within the travel industry. As a founding partner of the 13 year-old Black & Wright advisory firm, Susan is a creative thinker who closely monitors industry developments and trends.
"Cooking good food and keeping guests happy," is the simple mantra for multi award-winning Chef Cheahan Burnham, Blue Sky Luxury's Executive Chef. While Burnham is comfortable preparing five-star quality international dishes, he's committed to winning over his villa guests at utilizing Barbados' freshest ingredients. With over 25 years of experience, this Barbadian chef's love for food started early and is still intact.
Chef Creig Greenidge of C.M. Catering is one of Barbados' most celebrated chefs. He has distinguished himself winning culinary awards locally and and internationally: Barbados Hotel & Tourism Association Chef of the Year 2004 and 2007; Barbados Culinary Team Member 2004-2010; American Chef Cook-Off Winner 2009 and Barbados Chef Ambassador Taste of New York 2007 to name a few. 
Chef Imran Ashton is one of the up-and-coming chefs of the British Virgin Islands. He was a member of the gold medal winning BVI National Culinary Team and the winning chef of the first ever BVI Cook Off Competition.  This chef/owner of Plumrose Restaurant is known for flavor, quality, inspiration and using the freshest ingredients.
Chef Murphy began his career working at hotels in Antigua including St. James's Club and Blue Waters Hotel, where he catered to luminaries such as Joan Collins, Gregory Hines, Whitney Houston and Cyndi Lauper. He attended the NY Restaurant School and was the Catering Director for Metropolitan Food Services for the City University of NY for 14 years. He has worked at fine food establishments throughout the tri-state area and in addition to being the Food Service Director for a Drug Rehabilitation Center he currently works closely on events with the Antigua and Barbuda Department of Tourism.
A graduate of the prestigious French Culinary Institute, Chef Shorne has crafted his culinary artform into what he now calls New Age Caribbean. Today his culinary career includes work with renowned Master Chef Jean Georges at the popular ABC Kitchen (NYC), at the award-winning restaurant Maloney & Porcelli with Executive Chef James Patterson, and the well-known Lower East Side (NYC) contemporary Italian restaurant Falai as well as private clients. 
[/pe
rson]
Chef Yvette Michelle LaCrette caught her passion to cook from her grandmother – one of Grenada's most sought after cooks.  After technical training at the Institute of Culinary Education she worked at New York's famed Le Madri Restaurant and served as Chef de Cuisine at Negril Village. She later became supermodel Naomi Campbell's personal chef and currently runs her own catering company — the go-to-chef for many Caribbean countries for official events in New York and the United Nations.
 Jamaican sisters and business partners, Suzanne Rousseau (right) and Michelle Rousseau (left), are currently  airing the first season of their self-produced cooking show, "Two Sisters and a Meal" and are the executive producers and culinary hostesses for the web series "Island Potluck," created in conjunction with the Jamaica Tourist Board. Their first cookbook "Caribbean Potluck" published by Kyle Books UK is due out in May 2014. The sisters are former restaurateurs and award-winning caterers who have thrown parties for the Prime Minister of Jamaica, the Prince of Wales, and celebrities like Ewan McGregor all across the island of Jamaica for the past 19 years. Presently residing in Kingston, Jamaica, both girls have lived and travelled widely in the Caribbean, North America, Europe and Asia.
Devin E. Johnson is a Certified Professional Chef, as well as a Chef Trainer and Lecturer, with over twenty years of experience. He has received several awards for his skills as a Chef. Some of these include a Gold Medal in the British Gas Caterbility Culinary Arts Competition 1993, Gold Medal Winner in the Russell Hume British Meat Competition 1994, a Gold Medal in the ACF Approved Team Culinary Classics Competition in 2001, and a Gold Medal in the American Meat Caribbean Chef Competition in 2004. Team Gold Taste of the Caribbean 2010 and 2013. He also was a member of the Bahamas Culinary Olympic Team who captured three Bronze Medals in Germany 2002. He was the 2012-13 Cacique Award Winning Chef of the Year, and has served as Bahamas Culinary National Team Manager for the last four years. 
St. Croix native Digby Stridiron's passion for food began while he was still in high school. After a stint in the U.S. Air Force he decided to pursue his passion going on to study Baking and Pastry Arts at Johnson & Whales and Culinary Arts at Le Cordon Bleu. After furthering his reputation creating elegant events – for clients including Vivica Fox, R&B singer Mario, and NFL star Kerry Rhodes- and working on the road for recording artists Katy Perry and Nicki Minaj, he decided to return to the fine dining scene. In 2013, Chef Digby Stridiron was the featured chef at the Crucian Heritage and Nature Tourism's (CHANT) "Crucian Fusion – Traditional Gone Gourmet" event on his native St. Croix. This annual event celebrates traditional Crucian cuisine and early this year, he returned to St. Croix to launch The Stridiron Group, under his unique "Farm-to-Table" philosophy.
Elsie Dubois Forde's love for cooking started when she was a child helping out in her mother's bakery in Haïti.  Now a chef at the Waldorf Astoria, Elsie has worked with some of the great chefs in New York including Laurent Gras, Eddy Leroux, Michael Bordeaux and now David Garcelon. She is also a chef-instructor for nursing homes, educating their staff on integrating fresh ingredients and reducing the amount of processed foods in their menus.  Dubois Forde holds a degree in Culinary Arts from the School of Hotel and Restaurant Management in Port-au-Prince, Haïti, and attended the French Culinary Institute in New York. She was awarded the Grand Prize of the Salon "Medal of the French Government" by the World Yacht Team, a Bronze Medal from the Société Culinaire Philanthropique and a Decoration Certificate from Wilton Industries. Elsie speaks 4 languages.
Kamal Rose's rise to executive chef of Tribeca Grill is an inspiring story of talent, persistence and hard work.  As a child on St. Vincent and the Grenadines, he was encouraged to cook by his grandmother (Granny Rose).  Kamal moved to New York at age 15 years, and in his senior year of high school he got the opportunity to do an internship at Tribeca Grill.  Working his way through every station in the kitchen from garde manger and tournant to head of Banquets and then to sous chef, Kamal perfected his craft with focus and determination. In 2009, he won a $20,000 scholarship in a national cooking competition and also earned a diploma in Culinary Arts from the Institute of Culinary Education. Kamal's work ethic, passion and leadership earned him a promotion to executive chef in the summer of 2012.   At Tribeca Grill he oversees a close-knit team and shares the vision of his mentors, former head chef Stephen Lewandowski and restaurateur Drew Nieporent.  His signature dishes reflect his Caribbean heritage, his travels and his desire to showcase local products. Kamal has cooked at many noteworthy events including the James Beard Foundation, Kristen Ann Carr Fund, City Harvest and Share Our Strength.  Kamal's most recent feat is his victory over Shannon Bard on Bobby Flay's Food Network show, giving him the opportunity to compete with the famous Bobby Flay himself.