Born and raised in Central Kingston, Jamaica, Andre Fowles' passion for the Culinary Arts began as a child when he used to make sweet potato pudding and other local Jamaican specialties every Sunday with his grandmother (best known as Mama Cherry).  Chef Fowles began cooking professionally at age 17, working in various restaurants and hotels in Jamaica. He began his fine dining experience at Mac's Chop House, where he worked with renowned Chef Mario Machado for 2 years. He then served as Sous Chef at Montego Bay's five-star resort Round Hill Hotel & Villas, working under award-winning Executive Chef Martin Maginley. Here, he mastered the art of fine-dining and contemporary Caribbean cuisine, cooking for high-profile guests such as Sir Paul McCartney and Ralph Lauren. After 4 years at Round Hill, Chef Fowles got a great opportunity to cook at one of New York's most popular restaurants: Miss Lily's, a tropical Caribbean oasis located in the heart of downtown Manhattan.
Now, at age 28, Andre serves as Chef de Cuisine at Miss Lily's, working under Executive Chef Adam Schop and overseeing both of its locations in Soho and the East Village. Here, he brings his modern and innovative approach to Caribbean cuisine by introducing authentic Jamaican flavors and techniques to Miss Lily's kitchen.
Chef Fowles graduated from Jamaica's renowned Runaway Bay HEART Academy and The Culinary Institute of America in 2013. Notable and past accomplishments include cooking at Food & Wine, Bon Appetit, and The Daily Meal's test kitchens and being named Chef of the Year and Culinary Ambassador by The Jamaica Observer. Most recently, he is the proud winner of the Food Network's hit show "Chopped". He is now a two-time Chopped champion and runner-up in the Grand Championship tournament. He is the first Jamaican born chef to compete and win on the show, as well as the youngest in the shows history; a historic achievement for Andre and his proud country, Jamaica.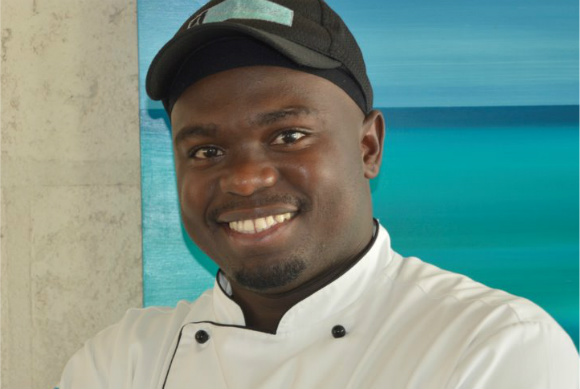 Chef Charles Joseph, raised on the Island of Providenciales originally from Cap-Haitian, knew from a young age that cooking would be his calling. He came to live in the Turks and Caicos Islands when he was 7 years old and lived with his grandparents on the island of Providenciales, the nation's tourism capital.
When he was in high school at Clement Howell, he was given the opportunity to realize his dreams by working as an intern under Executive Chef Jasper at the prestigious Palms Resort. He was such a raw talent that he was offered to join the brigade and continued to work there for the next 2 years under Chef Martin Davies.
In 2007, Chef Joseph was accepted as part of the kitchen team at Amanyara with Chef Fritz Zwahlen where he was groomed in all aspects of the kitchen. He spent the next 4 years there but was ready for a change of scene. In 2011, he had the opportunity to work with renowned Chef Wolfgang Von Weiser at the Veranda Resort which was at the time under the Grace Bay Resorts umbrella.
Once the companies parted ways, Chef Joseph decided to stay on with Grace Bay Resorts and went to Grace Bay Club. He was soon promoted to Jr. Sous Chef of that kitchen, and when the company acquired the West Bay Club, Chef Joseph was the obvious choice for the job of Executive Chef. His hard work, determination and attention to detail have helped him be as successful as he is today.
Recently Chef Joseph was selected by a panel of his peers to represent the Turks and Caicos Islands at Taste of the Caribbean 2016. This was the first time the nation had participated since 1999, and the team was a huge success, taking home 5 medals.
Chef Joseph remains dedicated to his craft and expresses that his goal is to work in some of the best kitchens with the best chefs in the world.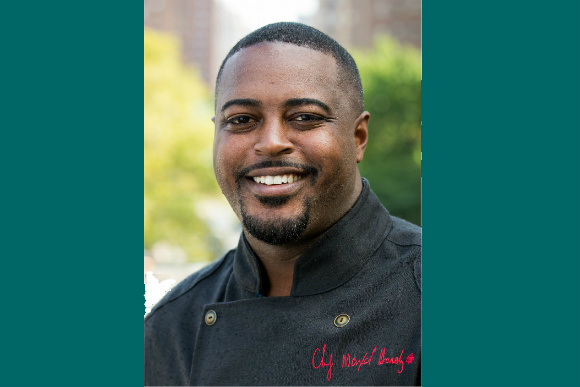 Chef Max Hardy got his first taste of the culinary experience in Tampa, Florida, as a student in the Culinary Arts Program at Wharton High School. Due to his exceptional culinary skills, he was able to expand on his training at the award-winning, Johnson & Wales University, Miami Campus.
Determined to follow his passion, he tapped into his entrepreneurial spirit and started his own culinary enterprise, Chef Max Miami. His company specializes in recipes ranging from American, Kosher, French, Asian, to Caribbean. His clientele includes a host of elite athletes, award-winning Hip Hop and R&B artists and actors, and foreign dignitaries. His success has also given him the pleasure of both training and employing a number of chefs in Los Angeles, New York, and Miami.
He was employed from 2009–2014 as the full-time personal chef of Amare' Stoudemire, an NBA All-Star. During this time, he co-authored a cookbook with Stoudemire called Cooking with Amar'e – 100 Easy Recipes for Pros and Rookies in the Kitchen. It was officially released in 2014.
Chef Max has recently blended his talents with the Marley Company and co-authored the Marley Coffee Cookbook: One Love, Many Coffees, and 100 Recipes.
His reputation qualifies him to be one of the leading chefs of his generation. Chef Max is a strategic thinker and a solutions architect, who has a gift for executing projects. He is taking the culinary industry by storm! His creativity extends beyond the kitchen. He expanded his enterprise into fashion and has created Chef Max Designs, apparel for the culinary industry, for chefs looking to add a little spice to their wardrobe.
Confection artist and pastry chef Anthony Smith grew up in Trinidad-Tobago, where he lived next door to a bakery. He would sneak in for "play dough" – until one day the baker put him to work! From that very young age, he discovered his passion for pastry. As a high school student, he studied cake decorating and received a certificate from the University of West Indies.
When Anthony's family migrated to the United States, he enrolled in the Hospitality Management program at NYC College of Technology (City Tech), City University of New York (CUNY). For four years, he studied the classical culinary brigade and advanced pastry arts, with an emphasis on confectionary arts and cake decoration.
Since his first competition at the Annual Salon of Culinary Arts, held by the Société Culinaire Philanthropique, Anthony competed almost every year, earning over a dozen awards and accolades.
Through the school's International Student Work-Study Program, Anthony apprenticed for three months at the Hotel de France in the Gascogne region, in Auch. There, he worked as a kitchen apprentice to the world reknowned chef-hotel owner André Daguin, famous for his foie gras and other Gascon specialties.
After graduating from City Tech with a Bachelor's degree, Anthony continued to offer "angel" assistance to students, and mentored them during competitions.
Today he is known as 'Professor Smith', teaching Baking, Pastry, Confectionery Arts and Chocolate at his alma mater, City Tech, and Kingsborough Community College, CUNY.
When he returned to New York from France in 1994, Smith was hired as the Executive Pastry Chef of 'The Cosmopolitan Club', a private social club on Manhattan's Upper East Side, a position he has held to this day.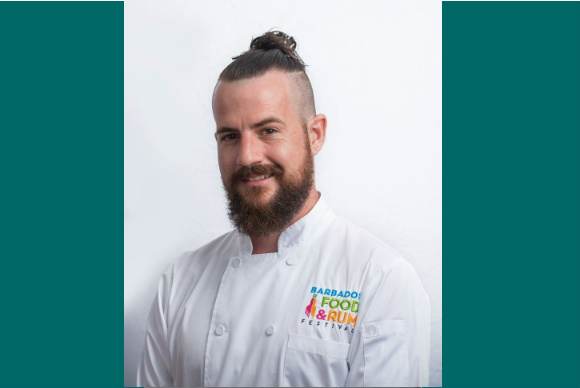 "Cocktail Kitchen's award-winning Executive Chef, Damian Leach, discovered his passion for cooking from as young as 13 years old. Since earning Le Grand Diplôme from Le Cordon Bleu in Canada, he has gained a wealth of experience in the culinary arts, working in renowned restaurants including The Cliffand Tapas in Barbados, amongst others. During his time at Tapas, he was promoted to sous chef within his first year and later to head chef, spending a total of six years there before joining the Cocktail Kitchen team.
Having achieved the title of Barbados Chef of the Year in 2016, Damian was then selected to represent the island at the annualCaribbean Hotel and Tourism Association (CHTA) Taste of the Caribbeancompetition held in Miami, Florida. There, he won Gold and the highly sought afterCHTA Chef of the Year title, making him one of only three Barbadian chefs to hold this prestigious designation.
He capped off 2016 by winning National Independence Festival of Creative Arts (NIFCA) Chef of the Year and was the recipient of The Governor General's Award of Excellence.