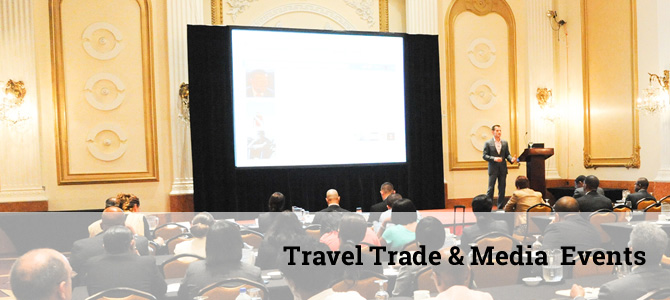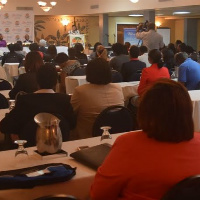 INDUSTRY WORKSHOP
THEME: TO THE COLLABORATORS GO THE SPOILS
Tuesday June 6, 2017 – 9:00am-1:00pm;  Speakers: TBA
Crystal Ballroom, Wyndham New Yorker Hotel
481 Eight Avenue, NY 10001
OPEN TO THE PUBLIC
Cost:  $125 Member | $175 Non-member
Innovation and collaboration are the keys to thriving businesses. In times of uncertainly and rapid technological advances, it is important that the tourism industry's supplier and retail professionals share ideas and work together to unlock the potential for exponential growth.  This session will provide information that highlights the results of greater collaboration between critical segments of the industry, changes the way the industry does business and help national tourist offices with limited budgets realize the advantages of operating in an environment where collaboration is at the heart of how they function.
Registration details: http://www.caribbeanweek.com/registration/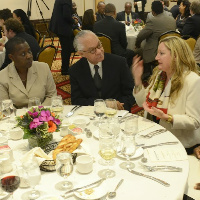 LUNCHEON FOR INDUSTRY WORKSHOP PARTICIPANTS
Tuesday June 6, 2017 – 1:00pm-2:00pm
Crystal Ballroom, Wyndham New Yorker Hotel,
481 Eight Avenue, NY 10001
Lunch is included in the registration fee.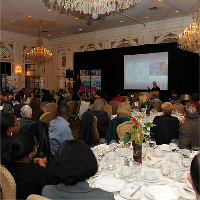 TRADE SHOW AND EDUCATIONAL FORUM FOR TRAVEL AGENTS
Tuesday June 6, 2017; 5:30pm – 8:30pm; Theme: TBA
Grand Ballroom, Wyndham New Yorker Hotel,
481 Eight Avenue, NY 10001
TRAVEL TRADE ONLY
Despite the constant changes in the travel distribution system, the Caribbean Tourism Organization has always recognized that travel agents play an important role in the sale of Caribbean vacations. The NY Times, USA Today and Times Magazine and a recent MMGY global study agree that across the board, both demographic and generational groups have increased their use of travel agents to facilitate their travel bookings. It is in the best interest of the Caribbean travel industry to continue to provide these professionals with the tools and information that will keep the Caribbean top of mind when they discuss vacation options with their clients. This is the industry's opportunity to present qualified travel agents with relevant information to equip them to match their discerning clients with their best fit for their vacation.
This year's educational seminar will be sponsored by Delta Air Lines.
The trade show format:
• TABLETOP: A six-foot table and two chairs will be provided. Exhibitors may bring backdrops that do not exceed 8ft. so as not to obstruct neighboring exhibitors. Each tabletop exhibit includes a maximum of two (2) representatives.
COST (TABLETOP): Government Member: $895/Non-Government Member: $995. Up to 2 additional representatives may be registered at $150 each.
• SHARED TABLETOP: Each exhibitor who chooses this option will be allocated half of an eight-foot table and one chair. The registration fee includes one representative. CTO will arrange shares, if requested.
COST (SHARED TABLETOP): Government Member: $550/Non-Government Member $600. One additional representative may be registered at $150.
CTO is inviting qualified travel agents from our growing list of pre-qualified agents and specialists from our industry partners' lists.
Registration forms for exhibitors and travel agents: http://www.caribbeanweek.com/registration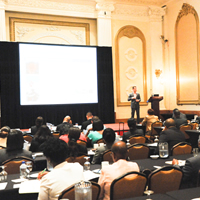 BREAKFAST, REGISTRATION & CARIBBEAN TOURISM MARKETING CONFERENCE
Theme: Marketing Caribbean Tourism in the New "Ab"Normal
Thursday June 8, 2017; 8:00 am-12 noon
Crystal Ballroom, Wyndham New Yorker,
481 Eight Avenue, New York City 10001
OPEN TO THE PUBLIC
CTO Government members: $275
CTO Non-Government (Allied, Affiliate) members: $375
Non CTO Members $575
Schedule
8:00am—08:30am    Registration and Breakfast
8:30am—09:30am    Welcome Remarks; Keynote Presentation:  The Caribbean – A Business Intelligence Analysis; Questions and Answers
9:30am—09:45am: Coffee Break for All Delegates
9:45am—12:00Noon: Panel Discussion
– Marketing in a Time of Global Uncertainty
– Charting  A Course for Caribbean Success – Scott Wiseman | President | Travel Impressions
– TBD
12:00Noon—2:00pm: Caribbean Tourism Industry Awards Luncheon (The Allied Award, The "Jerry", Special Recognition Award)
The Caribbean Marketing Conference remains one of the highlights of Caribbean Week. The Conference which is hosted by the CTO Allied members in conjunction with ATME, presents the latest cutting edge marketing trends to an audience of public and private sector tourism representatives. Delegates are treated to a Continental Breakfast before the Conference.
Registration details: http://www.caribbeanweek.com/registration/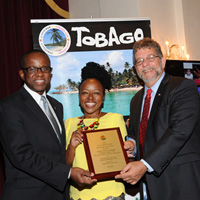 CARIBBEAN TOURISM INDUSTRY AWARDS LUNCHEON
Thursday, June 8, 2017 – 12:30pm – 2:30pm
"Honoring Industry Leaders and Top Caribbean Stories"
Grand Ballroom, Wyndham New Yorker
481 Eight Avenue, NY 10001
OPEN TO THE PUBLIC
Cost: $150
Anytime is a good time for the region to show its appreciation to industry professionals for their contribution to the development of our tourism product, but Caribbean Week takes on special meaning when the awards are presented in the major media and Caribbean tourism market, in the presence of peers and top Caribbean tourism officials and executives.
The Caribbean Tourism Awards Luncheon is the occasion at which the Caribbean Tourism Organization recognizes journalists and photographers who have published captivating and influential stories on the region; the allied members for their continued support of the work of the Organization; and other industry professionals who do excellent work in the spirit of industry legends – the late Marcia Vickery Wallace and Marcella Martinez.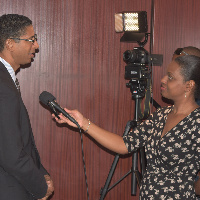 CTO PRESS CONFERENCE
Thursday, June 8, 2017 3:00pm – 4:00pm
Wyndham New Yorker Hotel
481 8th Avenue, New York, NY 10001
The CTO press conference updates the media on developments and decisions taken by CTO during Caribbean Week.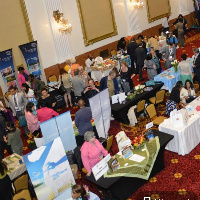 CARIBBEAN MEDIA MARKETPLACE AND RECEPTION
"Getting Up Close and Personal with Top Journalists" 
Thursday, June 8, 2017 5:00pm – 8:30pm
Grand Ballroom, Wyndham New Yorker Hotel
481 8th Avenue, New York, NY 10001
Where else can suppliers to the Caribbean Tourism Industry have exclusive access to journalists from over 100 media houses, assembled specifically to learn and write about the Caribbean? The Caribbean Media Marketplace attracts journalists from across all media platforms. This event provides CTO member Governments and private sector exhibitors with the opportunity to tell their stories directly to writers from the trade and consumer press. It is an excellent occasion for interviews with both print and electronic media eager to know what's new and different in the Region and with your product.
The media landscape is rapidly changing and so are the tools that journalists use to cover the region. In this fast paced event, newsworthy information from your most appropriate representative can result in coverage over an extended period of time. Be prepared to see some familiar faces, but understand that there will be several new journalists who wish to tell your stories, as well. This is the place to gain that competitive edge.
We are offering booth and tabletop displays on a strict first-come, first-served basis. We are asking all interested suppliers to submit their applications as soon as possible.
Information and Registration Form (pdf and online) for Media Marketplace and Reception.: http://www.caribbeanweek.com/registration/
MEDIA MARKETPLACE: Doors open to all media including television crew

Time: 5:00pm – 7:30pm
Venue: Grand Ballroom
MEDIA INTERVIEWS:
Time: 5:30 – 7:30pm
Venue: Crystal Ballroom
Time Schedule: TBA

RECEPTION FOR THE MEDIA AND EXHIBITORS
Time: 7:30pm — 8:30pm
Venue: Ballroom Foyer